START BOOKING FOR DECEMBER 2023
The Palate Reset - Retreat
Ocho Rios, Jamaica - December 15-20, 2023
Revitalize Your Mind, Body, and Soul: Join Us for an Unforgettable Retreat Experience
Calling all Healers and Caregivers! Escape to the charming fishing village of Ocho Rios in Jamaica and experience the healing power of this tranquil paradise. This is your invitation to join us for a 5-day / 4-night retreat in a private sea-side villa located in St. Ann's Parrish. As a caregiver or healer, you deserve to be pampered and nourished, and we're here to make that happen.

Jamaica is a place of deep soulful and peaceful energy, surrounded by lush green landscapes and friendly locals. The food is amazing, and you'll fall in love with all the island has to offer. This is where you come to find peace and renewal, where you can indulge in the island vibration and be surrounded by tropical plants and food. The villa is surrounded by island tapestry and the gentle yet forceful ocean breeze.

Your private bedroom is just steps away from an evening-lit pool, and the open dining area overlooks the sea. This is the perfect location to do a PALATE RESET, reset your mind, cleanse your soul, rest your body, and restore your spirit. This retreat is designed for YOU, to help you reclaim your self-care and manifest your wildest dreams.

Join us in Ocho Rios, Jamaica, and let's come together to reset, cleanse, rest, restore, retreat, and manifest. This is your time to be transformed and to experience the beauty, healing power and MAGIC✨ of Jamaica.


Everything You Need to Know
Transform Your Life: Discover the Healing Power of Our Retreat Experience
Experience Seaside Bliss: Indulge in luxurious accommodations at our villa resorts throughout your stay, and let the calming sound of the waves soothe your senses.
Effortless Travel: Enjoy hassle-free transportation to and from the villa based on your arrival time, so you can focus on relaxation and rejuvenation.
Pamper Yourself: Treat yourself to one complimentary massage therapy session to help you unwind and let go of stress.
Savor the Flavors: Kickstart your retreat experience with a welcome dinner featuring breathtaking sea views that will take your breath away.
Taste the Local Cuisine: Start each day on a high note with daily Jamaican and island-style breakfasts, made with fresh and locally-sourced ingredients.
Dine in Style: Recharge your energy with two lunches featuring picturesque seaside views, so you can soak up the beauty of the island.
Find Your Inner Peace: Calm your mind and strengthen your body with morning restorative yoga, led by a skilled instructor.
Experience Nature's Bounty: Learn about the healing power of nature with a plant medicine class, where you'll discover the benefits of natural remedies.
Savor the Freshness: Delight your taste buds with a farm-to-table experience featuring locally-sourced ingredients, so you can taste the freshness of the island.
Cruise into the Sunset: Unwind with a breathtaking sunset cruise, where you'll be surrounded by the beauty of the Caribbean sea and sky, the perfect way to cap off your retreat experience.
Not Included in Retreat Package
The following items are not included in the Retreat Package:
Roundtrip Airfare to and from Ocho Rios, Jamaica
Valid Passport and Associated Fees
Travel Insurance (Recommended)
Gratuities for staff and service providers (Recommended)
Additional excursions beyond the retreat itinerary
Personal expenses such as souvenirs and other items of personal nature
Airport transfers and transportation within the retreat are included. However, if you are unable to meet the group at the designated times (TBD), you will need to make your own arrangements for transportation, at your own expense, without a refund for this portion of the retreat price.
We recommend that you plan and budget accordingly for these items to ensure a stress-free and enjoyable retreat experience. Our team is available to provide recommendations and assistance with travel arrangements and other logistics to help you make the most of your time in Jamaica.
Take the first step towards transformation. Apply now and reclaim your wellbeing. LIMITED SPOTS AVAILABLE.
Retreat Prices & Inquiries
VILLA RESORT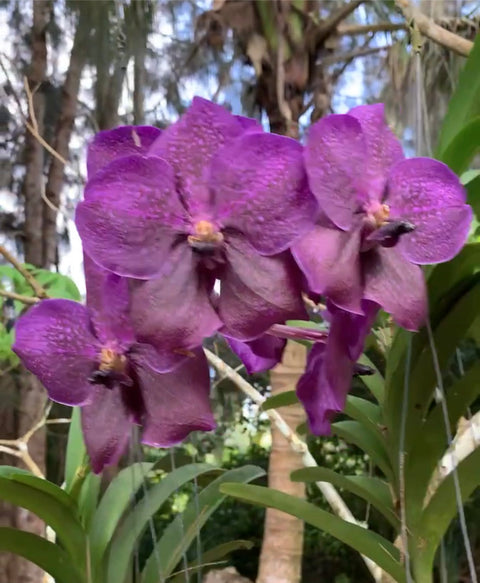 VILLA RESORT SEASIDE VIEW
Rooms 1 & 2
Two Double Beds (Double Occupancy, Two Guests) Private Bathrooms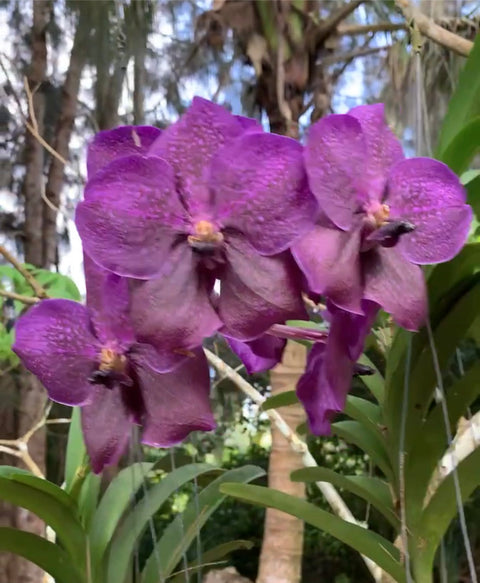 VILLA RESORT
Rooms 3 & 4
Two Double Beds (Double Occupancy, Two Guests) Private Bathrooms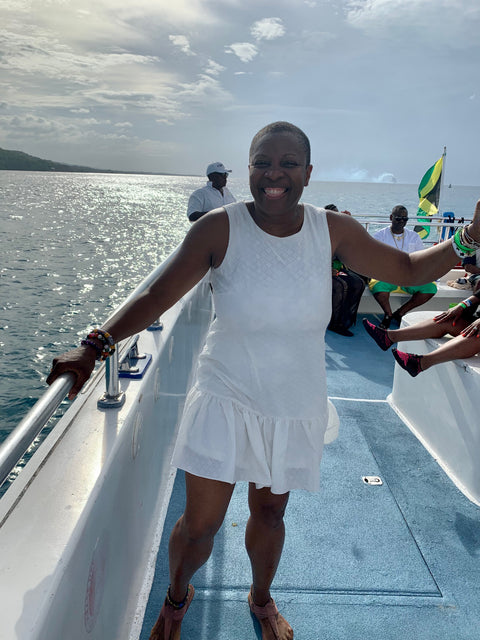 FOR INQUIRIES
Apply Today!
Secure Your Place Now for the Retreat of a Lifetime by Filling Out Our Inquiry Form!
I decided to join Chef Beee on this retreat because I was having some challenges that were quite depressing. I did not like feeling like this at all. I listened to my intuition and was guided to go on The Palate Reset. Knowing Chef Beee I knew I would be taken care of and nurtured. I also knew the owner of the resort and the yoga instructor so my heart led me to the decision to go. I knew I would be in a love filled environment.  It was one of the best decisions I made. I definitely felt as though I received deep healing for my spirit. I am so thankful because this experience far exceeded any expectations I may have had. The Palate Reset definitely pushed my reset button. I immediately began to feel better physically and emotionally. After the first day, the pain in my lower back went away. I can't put it on one thing but it was a combination of the great food, swimming in the pool, the wonderful therapeutic yoga and the excellent massage. This whole experience showed me I can feel joyful and to do the things that nurture my spirit. I feel like my light came back on. Chef Beee has every detail well thought out. It's great to sit back and enjoy because everything is handled. Not only Chef Beee, but also the host of the resort and the yoga instructor. All are top rated service professionals. I definitely recommend this trip. It is money well spent. Sometimes we have to step out of our comfort zone to get to the next level. Go ahead and push your reset button. You won't regret it. There is much value in what you will receive.

Aba B.
June 9, 2023
Life-Changing Experience
★★★★★
For a while, I had been searching for a wellness retreat to attend. After learning of Chef Beee's Palate Reset, I instantly knew this was the one for me. The reason I chose Chef Beee's retreat was because of the amazing benefits I had already received from working with her in the past. Little did I know how transformative this Palate Reset would be. This retreat was one of the most heartfelt, soul-soothing, and rewarding experiences I have ever had. The gorgeous setting, nurturing atmosphere and the acceptance and support of the others were all invaluable to me. I found it refreshing each day to relax and reset with things like yoga, meditation, pool time, great conversations, and the most incredible food.
Chef Beee as well as the host of the Villa, made each guest feel safe, welcomed, and well cared for. And after just four days, it felt like I had found my center, inner peace, and the feeling of a whole body, mind renewal. I cannot express enough how grateful I am to Chef Beee as well as the villa host and her staff for hosting such an incredible and amazing retreat.
As anyone can see, my trip far exceeded all of my expectations, and I highly recommend this reset to anyone looking to reconnect with themselves. I promise you it will be one of the most rewarding and incredible experiences you will ever have.

Alicia Kessey
June 10, 2023
I joined my mother on the Palate Reset retreat in Jamaica after the host, Chef Beee, suggested it. It turned out to be an amazing trip for both of us to unwind, relax, and heal after a stressful school year. Everyone at the retreat, including the resort owner, made me feel extremely welcome and accepted. I was a little hesitant about the food at first, but everything was delicious, even for a younger teen like me!It was a few weeks before the reset that school had ended for me and I was feeling very drained. School work had taken a lot of energy from me and left me feeling unmotivated and tired. The reset helped me not only to refocus my eating habits, which had become a bit questionable, but also allowed me to heal my spirit and clear my mind from the stress. Morning meditations allowed me to enter the day with a calm and clear mind, and following up with professional Yoga instructor Ms. Orah El allowed me to open up my body and really release any tension.After the reset, I plan on continuing with these practices because I felt the benefits of them even after only four days.Having multiple well trained chefs making the food took away the pressure of cooking, cleaning, and shopping. The rooms are comfortable and private, as well as clean. The activities planned were fun, educational, and relaxing, including the massage. We never had to worry about anything while we were there.I would recommend this trip to anyone with an open mind who would like to get away.

Nia Kessey
June 10, 2023
Palate Reset-Jamaica IS A MUST!!!!
★★★★★
I had the pleasure of joining Chef Beee on the first ever Palate Reset-Jamaica!!I want to start by saying that I wasn't sure how the trip would go because the extended plane ride made me nauseous. Chef Bee checked in with me and upon learning of my condition she met me with a fresh coconut and a fruit plate to settle my stomach. It gave me so much life. She was very attentive and accommodating to my needs in the moment. I FELT LOVED and we literally had just met.I was apprehensive about the week long vegan food because it isn't my typical "go to" back home. Maybe the occasional meal here or there but nothing consistently vegan. This was my first time eating Chef Bee's food and it was truly a DELIGHT. I was introduced to new food that I thought I would never eat and old food that typically I would refuse to eat. Chef Bee prepared the most delicious meals the entire trip and I'm still searching to imitate them to this day BUT CAN'T! LolChef Bee was also VERY accommodating to my dietary restrictions and dislikes.Our daily yoga was a breath of fresh air and truly made you feel like you were one with the world.We had an herbalist to visit and teach us about how the earth's plants right in your back yard can heal us.Chef Bee also scheduled ocean front massages and I don't even know how to describe it. YOU JUST HAD TO BE THERE!The complimentary "All white" sunset and intention setting cruise put the icing on the cake and was a perfect send off back to reality.

Nia Love
January 17, 2022
I HAD A WONDERFUL TIME!!! Chef Bs food was delicious! Healthy, Delicious, AND Filling! We had great excursions and the other people on the reset with me were lovely! Great and Healthy Food, Great Villa we stayed in, Great People on the trip with me and Great Excursions! Beautiful Experience!!!!💙💙💙 Will definitely be back!!!

Ama, T.
December 20, 2022
Palate Reset Jamaica 2022
★★★★★
First of all, THE FOOD WAS BEAUTIFUL, DELICIOUS, NUTRITIOUS, COLORFUL, AND UNIQUE. Chef Beee is a master at what she does.Visiting the farm was so nice because we toured the entire garden with Lorna. We got to see and learn about all the different types of food and medicine they were growing.There was a presentation done by an Herbalist named Congo. He had so many different wild organic herbs and juices. We had a Q&A session with him as well.There was a Guest Chef who worked with Chef Beee to prepare some of our meals, Chef Stephanie. The two together are MAGIC at its finest. Literally!We had poolside massages and yoga everyday. The relaxing massage was exactly what I needed to kick off my weekend of zen. My husband enjoyed his massage too and that makes me happy!!!We wore all white on The Sunset Cruise and all looked so good. The photographer and videographer added an extra element. We sailed off into the sunset as we jammed to tunes of Oldies But Goodies, some current music, and definitely some Reggae and Afrobeats. Chef Beee served us some absolutely delicious food on the boat. I truly enjoyed that experience.We had so many meaningful conversations. We did have some free time to do the things we wanted to do outside of the scheduled activities. It allowed us to have the well rounded experience of the island culture as well as have our palate reset by enjoying top tier plant based food prepared by one of the BEST CHEFS IN THE WORLD!

Ashley Manuel
December 20, 2022
Never failed to impress
★★★★★
Chef Beee is Heaven sent. She is a master at combining different food and flavorings together to have your tastebuds partying. She blew my mind when she made a vegan akee dish, the pumpkin soup, the porridge, the fruit plates, there were so many favorites! Chef Beee also incorporated herb education with a local herbalist named Congo. He taught us how there are many things in our own backyard that could heal us as well as sustain us.Then we toured a local coconut farm. But they didn't just grow coconuts, they had every other fruit native to Jamaica growing on their 35 acres. Our guide Lorna had a vast knowledge of the fruits and herbs and their history and origins.When we did the sunset cruise with our own paparazzi it had me feeling like a celebrity. My wife and I were able to sit on the front of the boat as it cut across the waves in the ocean. Good music, good vibes, and good rum punch equals good times.Chef Beee has made it quite easy for my wife and I to decide to come back to The Palate Reset Jamaica. Even if we don't travel abroad, The Palate Reset is an amazing experience to share with Chef Beee as one of my guides in my wellness journey.

Chile M.
December 20, 2022
The Jamaica Palate Reset has been Ahmazinngg!!If you ever needed a life affirming experience, this is it.From the most breathtaking views at the ZYANI Resort to daily yoga, to meals that excite the taste buds and nourish your body/soul to curated visits to local venues with a wonderful group of people. The sunset cruise was the truth. I could go on and on...Thank you Chef Beee for creating a memorable experience. Namaste 🙏

Lisa B.
December 20, 2022
My Jamaica 🇯🇲 Palate Reset 2022
★★★★★
I was challenged to do something out of my "comfort zone", something unexpected of my character and within 3-days, I was presented with this trip. When I told my adviser what I was doing, she flipped with excitement.This trip did not disappoint - everything from the food, the activities the fellowship with the other participants (who were strangers at the beginning, but are now friends in the end).We got to see the island 🏝️, dance with the locals, tour the farmlands and sail the seas. It was absolutely AWESOME.I think my advisor would agree that my assignment has been completed.Thanks Chef!!!

Kenya A. Smith
December 20, 2022