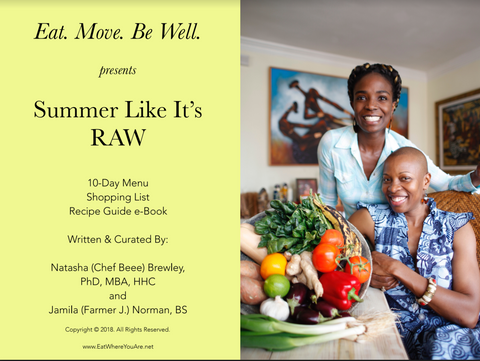 Summer Like It's RAW Cleanse Recipe and Menu Guide - Downloadable eBook
Thirty Simple to follow spring inspired RAW food recipes for Summer Like It's RAW ebook featuring Breakfast, Lunch, and Dinner. DOWNLOAD EBOOK HERE!

Included in this ebook: 
- Thirty Recipes (10 Breakfast, 10 Lunch, 10 Dinner)
- Kitchen Equipment Checklist
- Pantry Items Checklist
- 10 Day Seasonal Shopping List
GET YOUR DOWNLOADABLE DIGITAL COPY NOW!