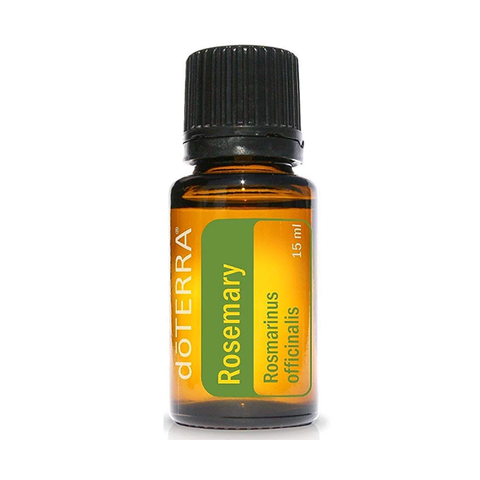 dōTERRA Rosemary Essential Oil
dōTERRA Rosemary Essential Oil
Rosemary Rosmarinus officinalis
While it is frequently used for cooking, Rosemary has long been revered by many cultures for its internal benefits and energizing scent. 
Primary Benefits
Supports healthy digestion*
Supports healthy respiratory function*
Helps reduce nervous tension and occasional fatigue*
Aromatic Description
Camphoraceous, Herbaceous 
Collection Method
Steam Distilation
Plant Part
Flower, Leaf 
Main Constituents
1, 8-Cineole, α-pinene, camphor 
*These statements have not been evaluated by the Food and Drug Administration. This product is not intended to diagnose, treat, cure, or prevent any disease.