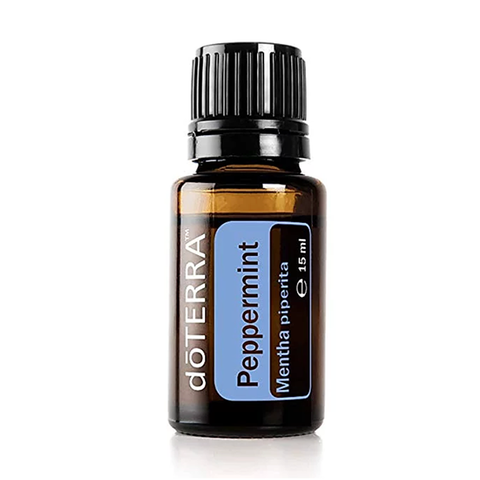 dōTERRA Peppermint Essential Oil
dōTERRA Peppermint Essential Oil
Peppermint Mentha piperita
The high menthol content of the doTERRA Peppermint essential oil sets it apart from others when it comes to quality—making it one of the best-selling favorites among doTERRA essential oils. 
Primary Benefits
When ingested, promotes healthy respiratory function and clear breathing*
Promotes digestive health when taken internally*
Repels bugs naturally
Aromatic Description
Minty, fresh, herbaceous 
Collection Method
Steam Distillation 
Plant Part
Whole Plant 
Main Constituents
Menthol, menthone, eucalyptol 
*These statements have not been evaluated by the Food and Drug Administration. This product is not intended to diagnose, treat, cure, or prevent any disease.