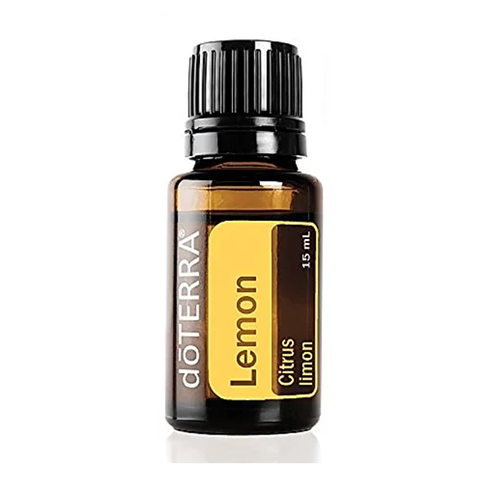 dōTERRA Lemon Essential Oil
dōTERRA Lemon Essential Oils
Lemon Citrus - limon
The cleansing, purifying, and invigorating properties of Lemon make it one of the most versatile oils, not to mention the top-selling essential oil that doTERRA offers. 
Primary Benefits
Cleanses and purifies the air and surfaces
Naturally cleanses the body and aids in digestion*
Supports healthy respiratory function*
Promotes a positive mood
Aromatic Description
Clean, fresh, citrus, bright 
Collection Method
Cold Pressed/Expression 
Plant Part
Lemon rinds (peel) 
Main Constituents
Limonene, β-pinene, γ-terpinene 
*These statements have not been evaluated by the Food and Drug Administration. This product is not intended to diagnose, treat, cure, or prevent any disease.