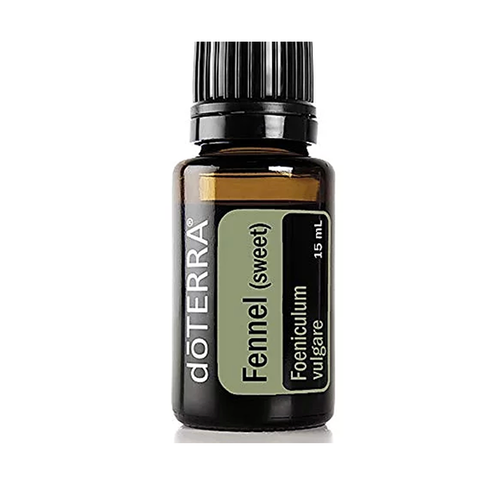 dōTERRA Fennel Essential Oil
With several health benefits dating back to ancient Rome, Fennel essential oil can still be used to promote healthy digestion and respiratory function, while exuding a unique licorice aroma and flavor.
Primary Benefits
Promotes healthy digestion*
Supports a healthy respiratory system*
May help promote healthy metabolism, liver function, and circulation*
Aromatic Description
Licorice, sweet, honey 
Collection Method
Steam Distillation 
Plant Part
Seed 
Main Constituents
trans-Anethole, α-pinene, limonene 
Statements with asterisks refer to internal use. All others refer to aromatic or topical use.