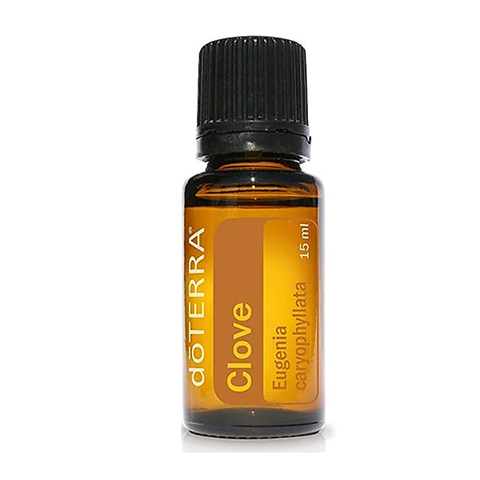 dōTERRA Clove Essential Oil
dōTERRA Clove Essential Oil
Clove Eugenia - caryophyllata
Known for its ability to cleanse teeth and gums, Clove essential oil is also a stimulating and energizing oil that produces a warm, woody aroma. 
Primary Benefits
Powerful antioxidant properties*
Supports cardiovascular health*
Helps clean teeth and gums
Aromatic Description
Very spicy, warm, woody with subnote of leather 
Collection Method
Steam Distillation 
Plant Part
Bud 
Main Constituents
Eugenol 
*These statements have not been evaluated by the Food and Drug Administration. This product is not intended to diagnose, treat, cure, or prevent any disease.