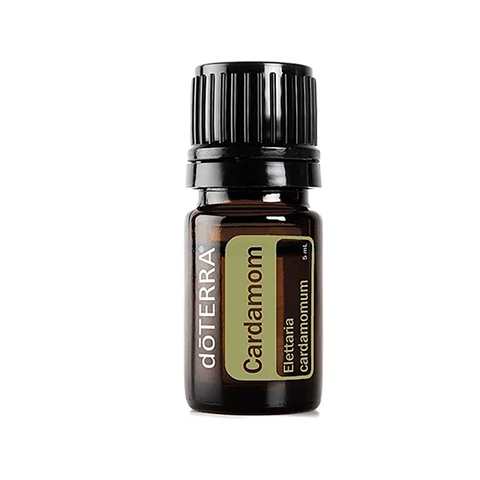 dōTERRA Cardamom Essential Oil
dōTERRA Cardamom Essential Oil 
Cardamom - Elettaria cardamomum 
Through a collaborative sourcing initiative in Guatemala, doTERRA retrieves high quality Cardamom seeds which are distilled into Cardamom essential oil that can assist with gastrointestinal and respiratory health.
Primary Benefits
May help ease indigestion and maintain overall gastrointestinal health*
Promotes clear breathing and respiratory health
Flavorful spice for cooking and baking
Aromatic Description 
Spicy, fruity, warm, balsamic
Collection Method 
Steam Distillation
Plant Part 
Seed
Main Constituents 
Terpinyl acetate, 1, 8-cineole
*These statements have not been evaluated by the Food and Drug Administration. This product is not intended to diagnose, treat, cure, or prevent any disease.