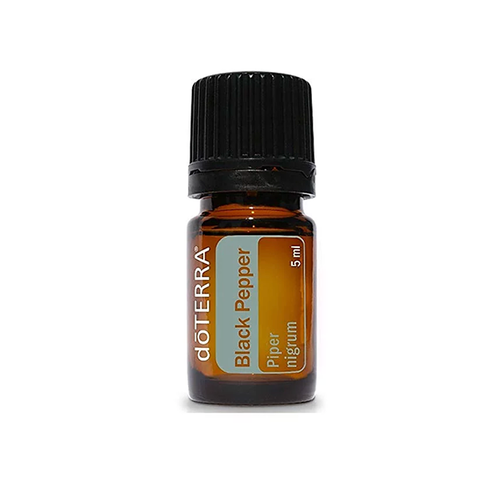 dōTERRA Black Pepper Essential Oil
dōTERRA Black Pepper Essential Oil 
Black Pepper - Piper nigrum 
With noteworthy topical and internal benefits, Black Pepper essential oil can be used to add spice and sharpness when cooking, or to ward off seasonal and environmental threats.
Primary Benefits
Provides antioxidant support*
Supports healthy circulation*
Aids digestion*
Aids digestion*
Soothes anxious feelings*
Aromatic Description 
Hot, sharp, fruity, spicy
Collection Method 
Steam Distillation
Plant Part 
Fruit
Main Constituents 
β-caryophyllene, limonene, sabinene, α-pinene, ß-Pinene, δ-3-carene
*These statements have not been evaluated by the Food and Drug Administration. This product is not intended to diagnose, treat, cure, or prevent any disease.