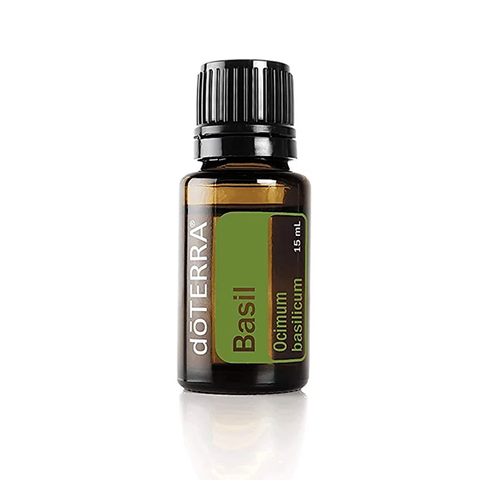 dōTERRA Basil Essential Oil
doTERRA Basil Essential Oil 
Basil Ocimum basilicum 
The spicy, yet herbal nature of Basil makes it a versatile oil that can be used to promote focus and alertness, or to add a little extra flavor while cooking.
Primary Benefits
Helps to keep the skin looking clean, clear, and healthy
Promotes mental alertness and lessens anxious feelings when diffused
Supports cardiovascular and nervous system health when consumed internally*
Aromatic Description 
Warm, spicy, herbal
Collection Method 
Steam Distillation
Plant Part 
Leaf
Main Constituents 
Linalool, 1,8-cineole (eucalyptol), bergamotene
*These statements have not been evaluated by the Food and Drug Administration. This product is not intended to diagnose, treat, cure, or prevent any disease.